Get Hired & Train to become Risk Manager
powered by
This is an industry and job-ready program specially designed for freshers and enthusiasts interested in pursuing a career in Risk Management. Get hired by Protiviti Member Firm for India as a Risk Analyst and train in risk management concepts to excel in your career.
Get hired first
300+ hours
Guaranteed jobs
Industry certification
Soft skills training
Combination of on campus and live online classes
About Protiviti
Protiviti (www.protiviti.com) is a global consulting firm that delivers deep expertise, objective insights, a tailored approach, and unparalleled collaboration to help leaders confidently face the future. Protiviti and its independent and locally owned Member Firms provide clients with consulting and managed solutions in finance, technology, operations, data, digital, legal, governance, risk and internal audit through its network of more than 85 offices in over 25 countries.
Named to the 2022 Fortune 100 Best Companies to Work For® list, Protiviti has served more than 80 percent of Fortune 100 and nearly 80 percent of Fortune 500 companies. The firm also works with smaller, growing companies, including those looking to go public, as well as with government agencies. Protiviti is a wholly owned subsidiary of Robert Half (NYSE:RHI). Founded in 1948, Robert Half is a member of the S&P 500 index.
What is Risk Management?
In today's world, risk management for the corporate working environment means " simply forecasting and evaluating all possible risks to minimize their impact and keep the business afloat". Risk Management is now becoming the core for a successful business.
Careers in Risk Management
Risk Management professionals are hired by leading consulting firms, MNCs, start ups, Private Equity firms across the globe
The future is extremely promising for Risk management Professionals, as corporates are focusing more on corporate governance practices, investing in standardizing their business processes, and protecting it from potential business risks.
Salaries for risk management professionals for mid management positions can range from INR 3LPA TO 50LPA. The highest position in the corporate for such professionals are Consulting partners, Chief Risk officers, Internal audit head: their salaries can be more than INR 1 Cr.
Job Description
Pre-Requisites
Protiviti is hiring candidates those who want to start their career in Risk Management.

Eligibility: BBA, B.Com, BA(Economics & Finance), MBA/PGDM
Minimum marks in Graduation – 60%
Minimum marks in Post Graduation – 60%

Application starts from: 15th April 2023

Package starts: 3.6 LPA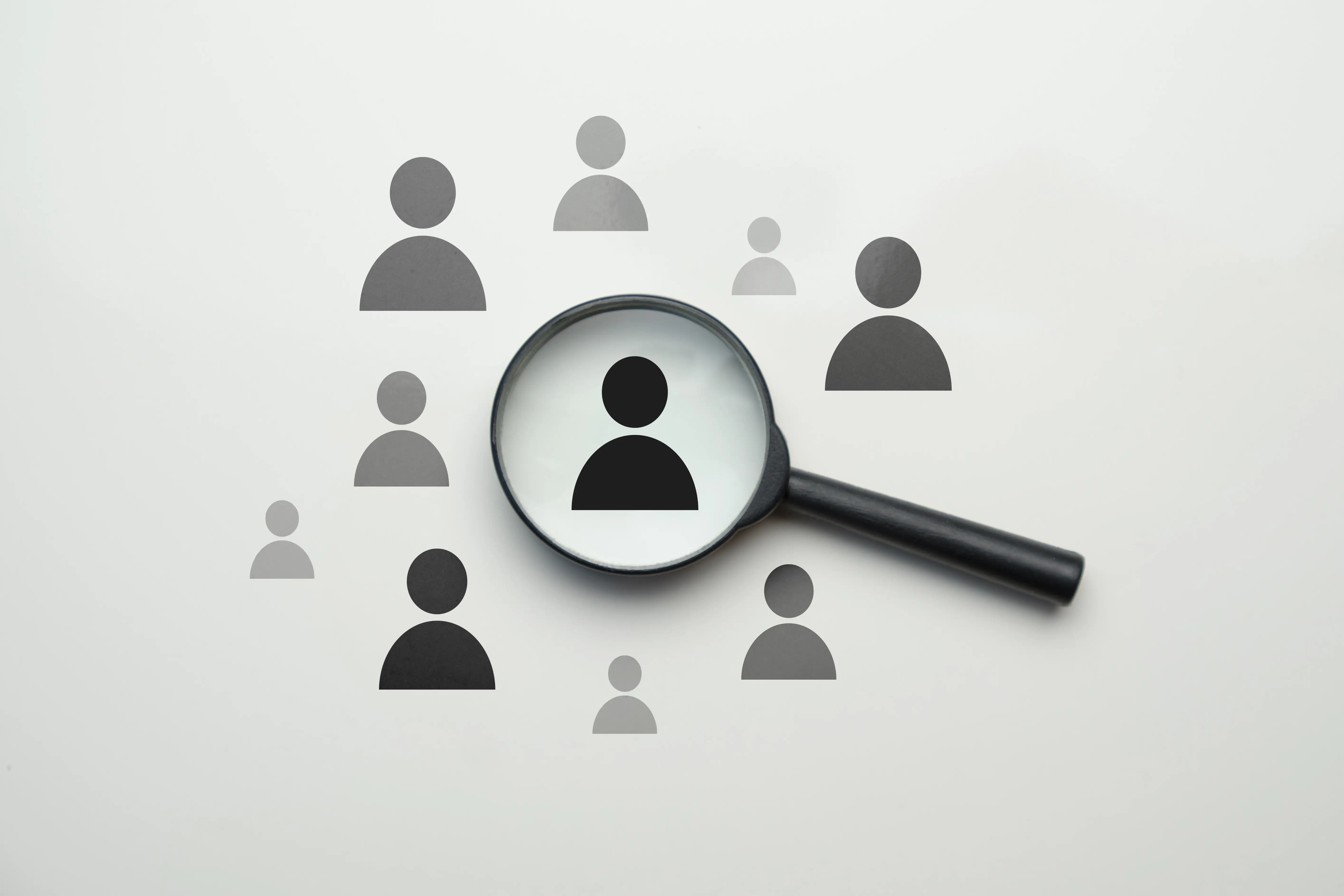 How this will work?
1
Eligibility Test
Enroll Now
2
Interview
Appear for Interview
3
Selection & Offer Letter
Get selected and receive offer letter.
4
And Journey Begins
Join the Company and start with training
Detail about this Program
What you'll learn?
In this Program, 8 Modules will be covered, which is important and the foundation of every Risk Management course.
Course Overview
Become an expert in Risk Management by learning from Industry Experts

On Campus and Online classes
Interact and Learn from successful Risk Managers, industry leaders from some of the top corporates

Guest Lectures
Listen from industry stalwarts. The industry leader will guide you, and you can learn how to bring this culture more intensively.

Case Studies
It is tough to succeed at case interviews without proper preparation. Solve some exciting case studies and learn excellent preparation resources to practice.
Projects
Create your proof of work with allocated projects. Good projects are testimonials showing that you have understood the learning track well.
Industry Experts who'll teach you
About Pay After Placement
Pay after placement (PAP) is the red-carpet way to land your dream job. The PAP program structure is specially designed to assist you with learning skills relevant to industry requirements. This initiative is specially launched to clear all the hurdles students face to achieve success. Under the PAP scheme, the student need not pay the fee until they get their first salary.
The program will begin from the roots so that you will learn about risk management basics. All you need to have is a sincere commitment to learning, and we assure you will succeed in your career. career.
Under the Pay after Placement model by MentorKart, you will get a full-time job post which you will have to pay a certain amount (No Interest EMI options available) to MentorKart as program fees.
Who is this for?
Certificate
This is a sample certificate provided post successful completion of the program to each individual. Risk Management certification is presented by Protiviti and MentorKart jointly with lifetime validity.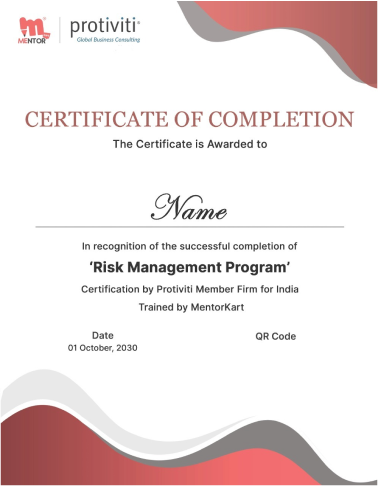 Don't Listen what we say,
Hear it from our Mentees